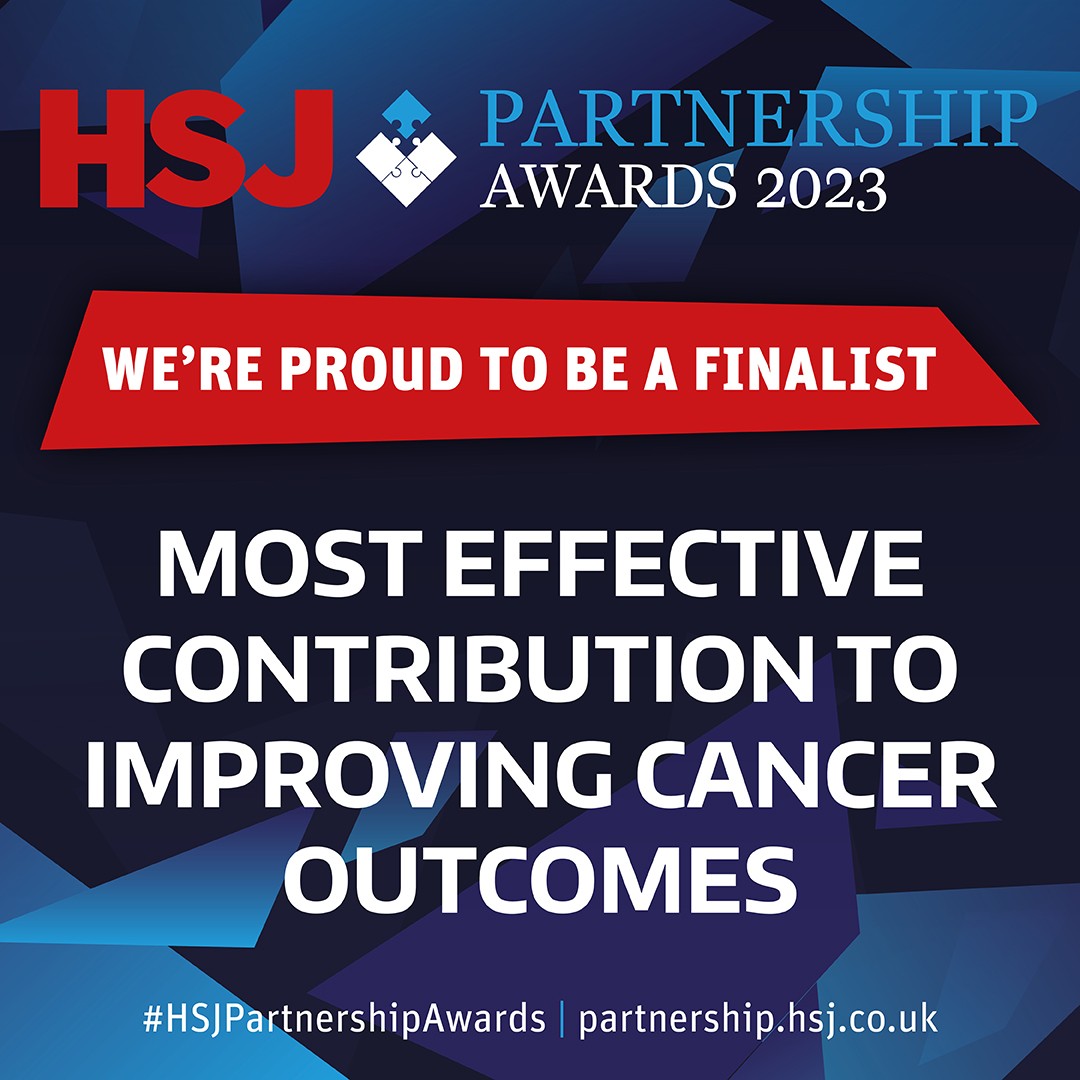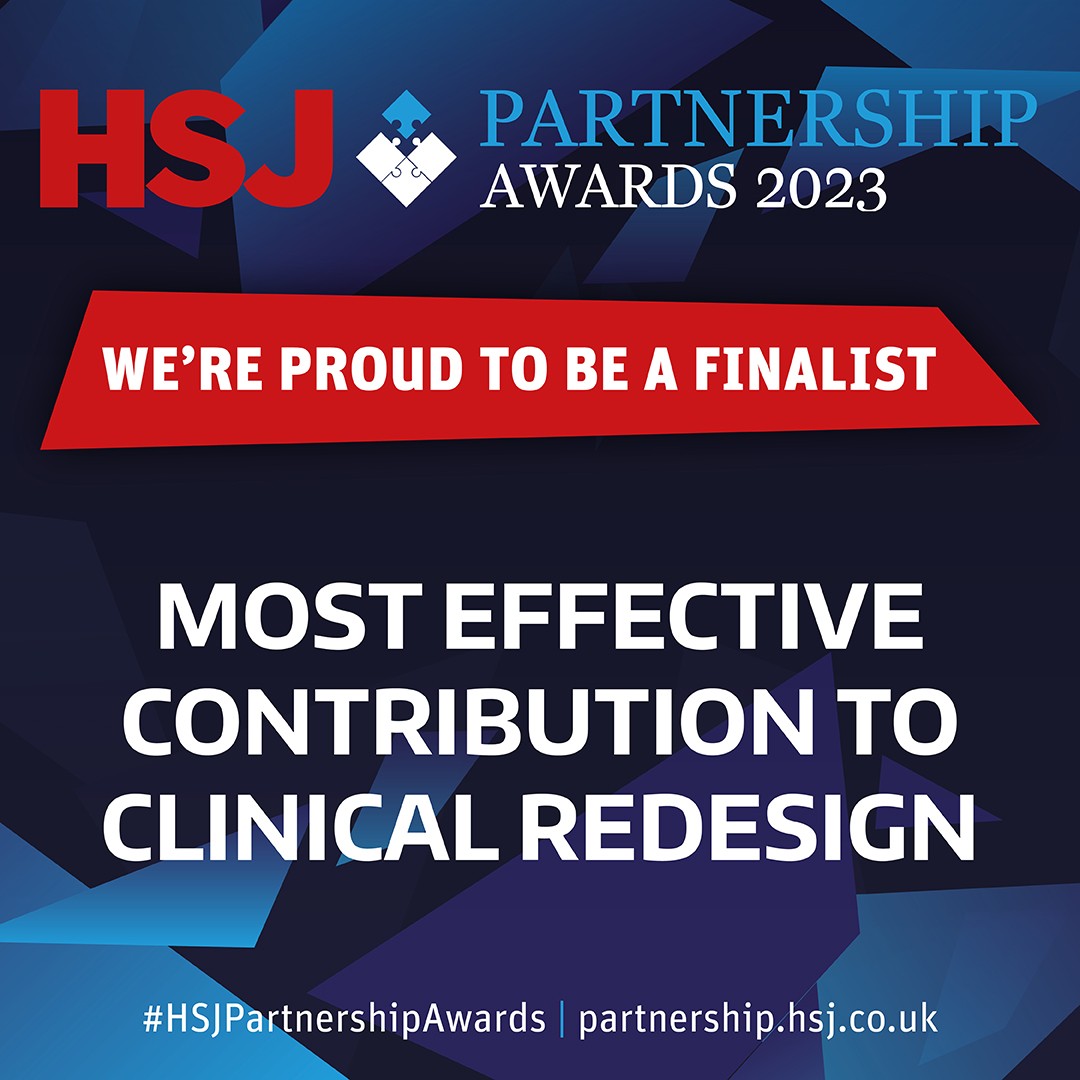 Targeted Prostate Health Check is shortlisted twice for the HSJ Partnership Awards 2023
Surrey and Sussex Cancer Alliance is delighted to announce its Targeted Prostate Health Check case-finding project has been shortlisted in two categories at the HSJ Partnership Awards 2023.
The new triage service, delivered in partnership with virtual hospital provider Medefer, has reached the finals in the Most Effective Contribution to Clinical Redesign and Most Effective Contribution to Improving Cancer Outcomes.
The service was piloted between August and November 2022 across GP practices in the Guildford East area. It identifies men within the high-risk groups for prostate cancer through GP records, offering them PSA counselling and a PSA test at a local clinic.
To date, 452 local men have had a prostate-specific antigen (PSA) test and approximately six per cent of those subsequently referred to Royal Surrey NHS Foundation Trust for further investigation.
"We are delighted to have been shortlisted for these prestigious awards which recognise the collaborative efforts and dedication of everyone involved to successfully implement the Targeted Prostate Health Check," says Prof Stephen Langley, professor of urology and the Alliance's urology clinical lead. "We are still at the evaluation stage but already the pilot has found and identified men with clinically significant prostate cancer at an early stage. Early prostate cancer rarely has symptoms so it is unlikely that these men would have come forward to see their GP."
The Targeted Prostate Health Check will now be rolled out across the Surrey and Sussex footprint over the next 12 months with the next locations being in Surrey and Frimley. The programme aims to address the impact of COVID which saw a significant decrease in the number of referrals of men suspected of having urological cancer and prostate cancer diagnoses.
The HSJ Partnership Awards, now in its sixth year, recognise and honour the most effective partnerships, innovative projects and collaborations in the UK health system.
HSJ editor Alastair McLellan says: "We would like to congratulate Surrey and Sussex Cancer Alliance on being nominated for two categories ahead of HSJ Partnership Awards 2023. We are looking forward to welcoming them to the ceremony in March, to join us in recognising the very best collaborations and innovations in the healthcare sector. This year's finalists are of an outstanding calibre and all of them are exceptionally dedicated to enhancing healthcare across the UK."
The full list of nominees for the 2023 HSJ Partnership Awards can be found at https://partnership.hsj.co.uk/finalists-2023/. The selected winners will be announced during a private ceremony at Evolution London, on 23 March 2023.
To read more about the Targeted Prostate Check case-finding project and early diagnosis of prostate cancer, visit the Alliance's website: Early Diagnosis of Prostate Cancer
-ENDS-
NOTES TO EDITORS
About Surrey and Sussex Cancer Alliance:
Surrey and Sussex Cancer Alliance (SSCA) is one of 21 cancer alliances established across England and covers a population of 3.5 million people. It works in partnership with the region's NHS hospital trusts, clinical commissioning groups, local councils, charities, community and voluntary organisations, patient groups and academic institutes. Together they aim to transform and improve the diagnosis, treatment and care of cancer patients in Surrey and Sussex.
SSCA is based at The Surrey Technology Centre in Guildford.
About Medefer
Medefer is a virtual outpatient provider working in partnership with the NHS to provide a virtual outpatient service and deliver faster, better care for patients. Using their software platform, GP referrals are reviewed and managed online by the Medefer team of UK-registered, specialist Consultants, reducing the wait for an in-person hospital appointment. Medefer is a CQC-registered care provider and is currently rated as good.