Pancreatic cancer is the 10th most common cancer in the UK. It is difficult to detect, is often diagnosed at an advanced stage, and survival rates are extremely poor.
One in four people diagnosed with pancreatic cancer in England survive their disease for one year or more, with emergency presentation the most common route to diagnosis. (Cancer Research UK, 2013-2017)
Across our alliance footprint, 27.5% of people diagnosed with pancreatic cancer survive the disease for one year or more and just one-quarter of pancreatic cancers are diagnosed at stage 1 or 2. Most areas across the alliance have a higher incidence per 100,000 population than the England average and emergency presentation accounts for almost one in four diagnoses of pancreatic cancer. (National Cancer Registration and Analysis Service (NCRAS), 2018)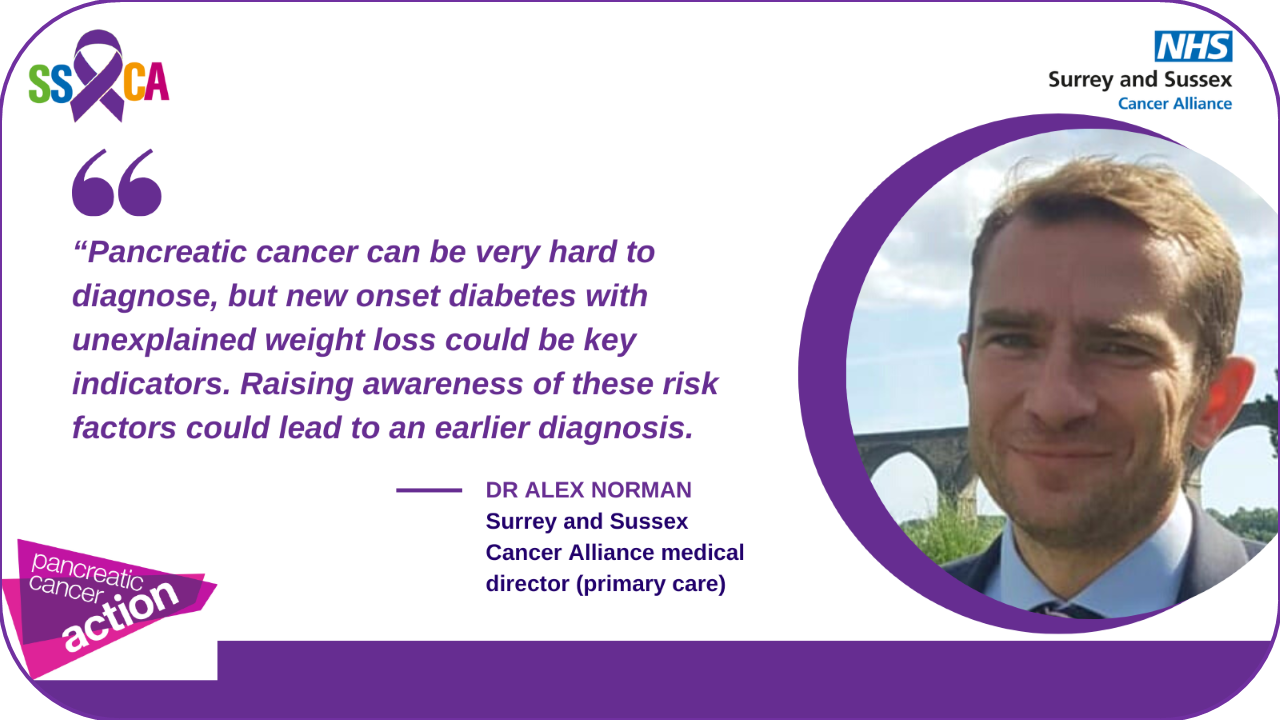 The difficulty is pancreatic cancer can be very hard to diagnose as symptoms are vague, ambiguous and can be caused by other conditions. Early diagnosis, however, is critical to improving outcomes and survival, and understanding the risk factors and symptoms is key.
To support primary care in early diagnosis of pancreatic cancer, we have created a Pancreatic Cancer Information Toolkit of resources.
You can access the full toolkit above or go straight to each of the chapters: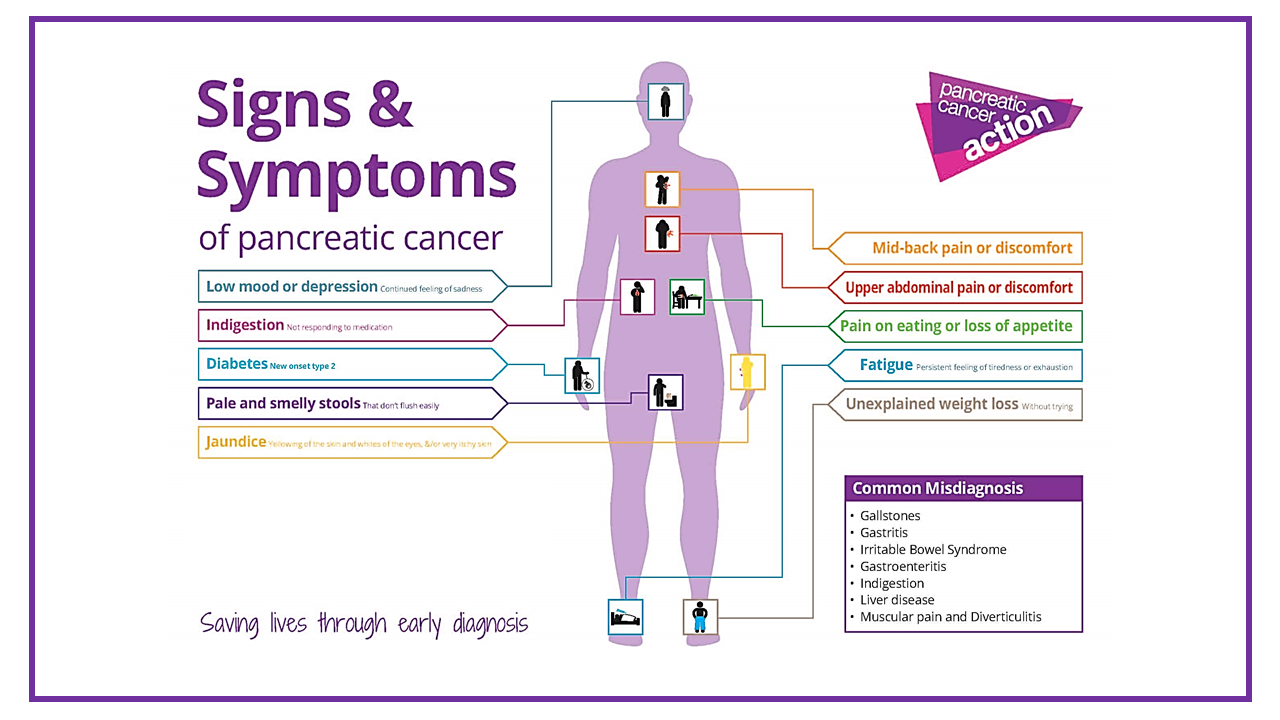 ---