In the UK, about 1 in 8 men will be diagnosed with prostate cancer in their lifetime. Prostate cancer isn't linked to any clear preventable causes but risk does increase with age, ethnicity (black men) and family history. (See 'who is at highest risk of prostate cancer').
We are working with our partners to improve the earlier identification of prostate cancer by raising awareness of prostate cancer risk factors and supporting rapid access to Prostate Specific Antigen Testing (PSA) and assessment.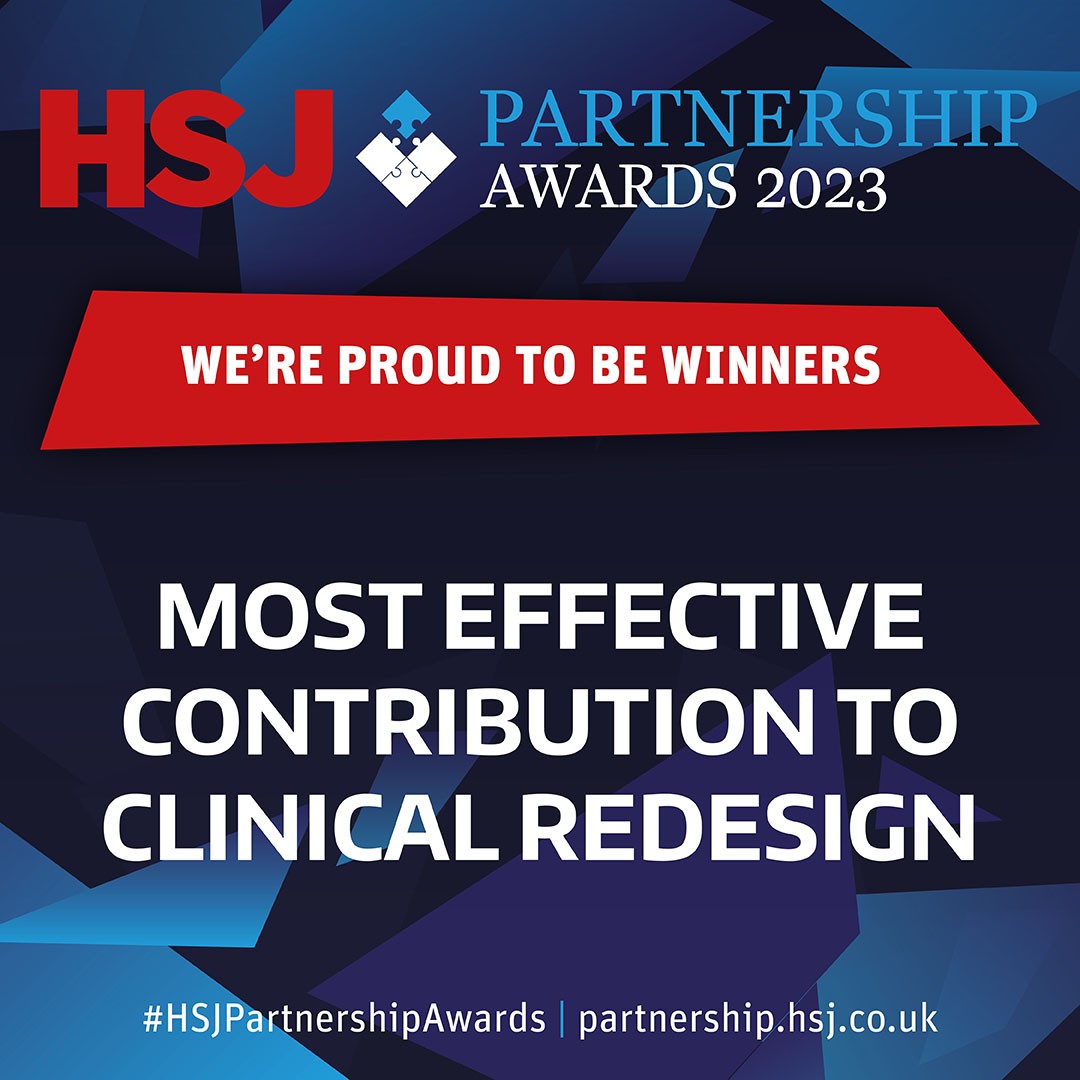 In August 2022, we piloted the Targeted Prostate Health Check with NHS partner and virtual hospital provider Medefer. The new service identifies and offer non-invasive prostate tests to eligible males. In March 2023, the pilot won the Most Effective Contribution to Clinical Redesign in the HSJ Partnership Awards.
The Targeted Prostate Health Check uses case finding to search GP records and identify males with risk factors for prostate cancer, based on age, ethnicity, and family history. Around 1,550 men in the Guildford area were invited to complete a survey about their risk factors and eligible males were then invited for a PSA test and urine test at local community clinics.
1,549 GP text messages sent
498 went on to have a PSA test
12 asymptomatic men had a "clinically significant cancer" and are now being treated
Next steps for 2023/24:
The Targeted Prostate Health Check will be extended within the Guildford area and rolled out to the Care Collaborative Redhill Primary Care Network and PCNs within the Frimley area.