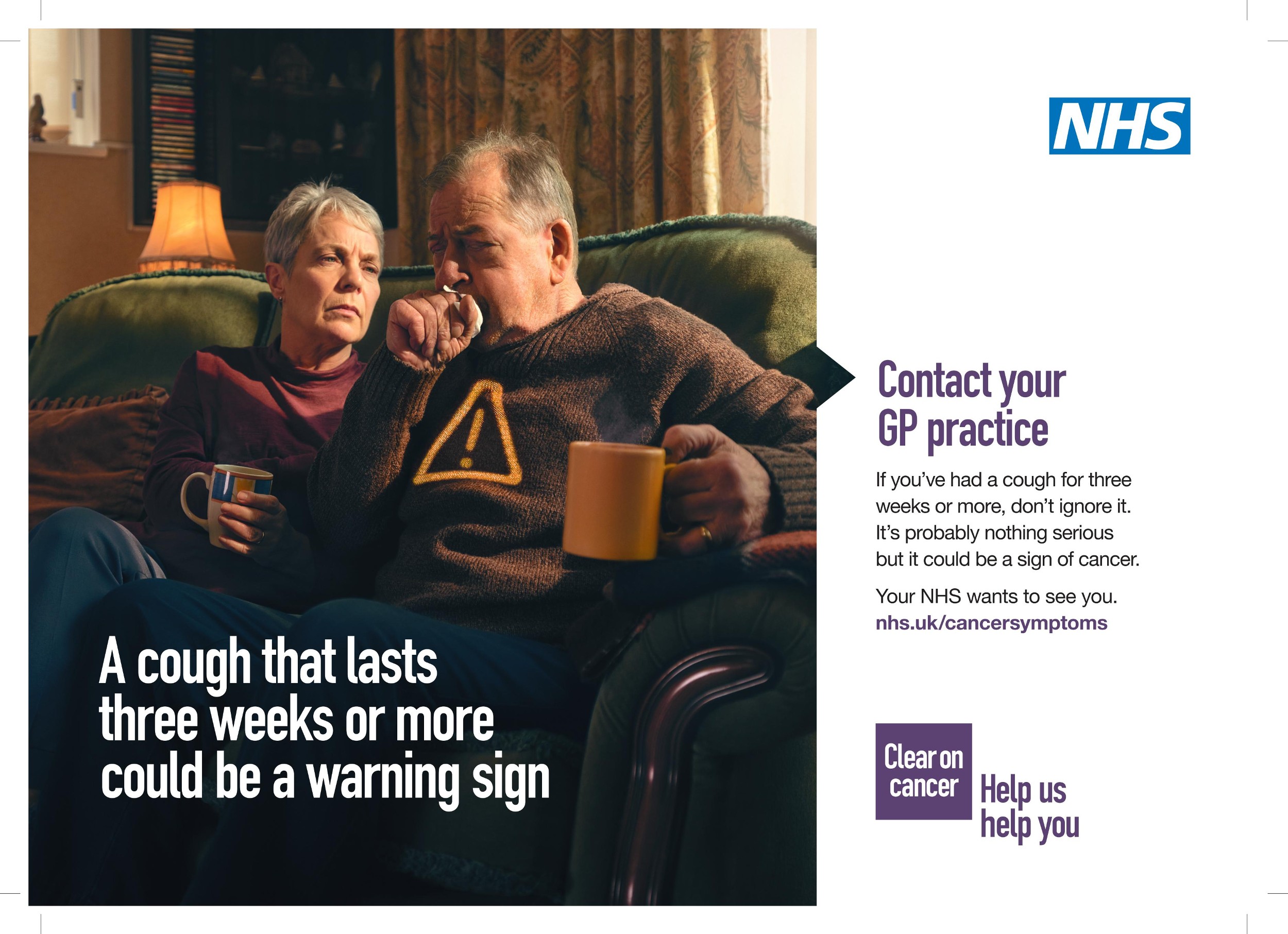 NHS England has re-launched the 'Help Us, Help You' lung cancer campaign to encourage people with a cough lasting three weeks or more to contact their GP practice, reminding the public that the NHS wants to see them.
The campaign targets men and women over the age of 60, as this age group are more at risk of lung cancer, and will run across England through TV, Video On Demand (VOD), radio, PR and social media.
Lung cancer is the third most common cancer in England with around 39,990 cases diagnosed each year. Around 89% of those are aged 60 and over.*
Many people don't realise that a cough for three weeks or more could be a sign of lung cancer, and so it is vital that patients act on a persistent cough and don't wait to see if it
resolves on its own.
While a cough for three weeks or more is probably nothing serious, it can be a sign of something that needs treatment. If it is cancer, finding it early means it is more treatable and can save lives. Visit nhs.uk/cancersymptoms for more information.
*Cancer Registration Statistics, England 2019, https://digital.nhs.uk/data-andinformation/publications/statistical/cancer-registration-statistics/england-2019