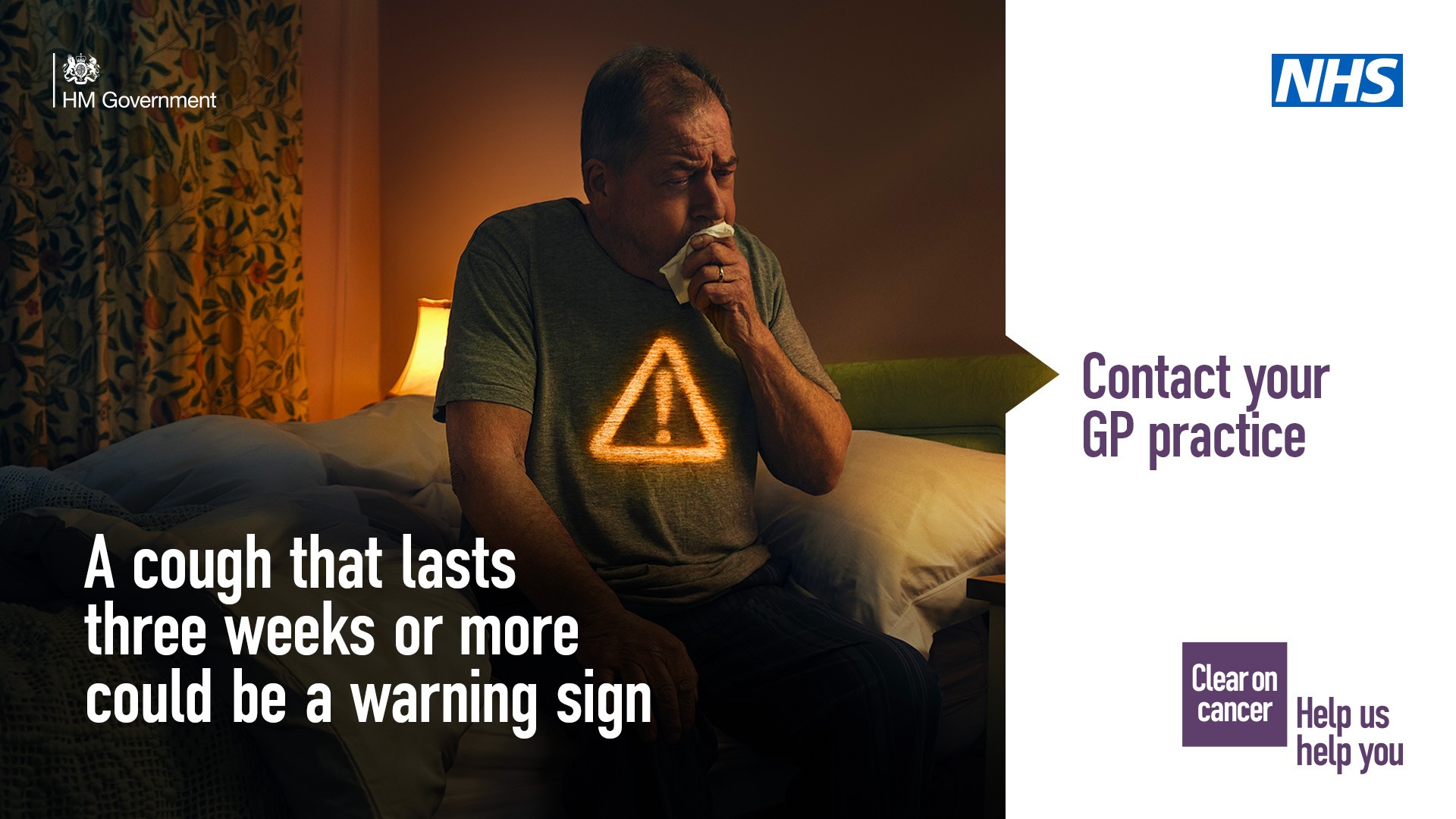 Today (18 September) NHS England has launched another phase of the 'Help Us, Help You' campaign, which will focus specifically on lung cancer symptoms.
The campaign aims to increase knowledge of the key symptom of lung cancer – a cough that lasts for three weeks or more. It will encourage those who have this symptom to contact their GP practice.
When cancer is diagnosed early, treatment is more likely to be successful (Cancer Research UK). However, there are low levels of awareness that a persistent cough on its own can be a sign of lung cancer.
Previous campaigns have demonstrated a positive effect increasing both symptom knowledge and intention to act across the campaign. These measures drop when activity is off air, therefore there's a need to remind the audience to act on a persistent cough and not wait to see if it resolves.
The campaign targets men and women over the age of 60, as lung cancer mainly affects older people, and particularly those from C2DE socio-economic groups, because cancer survival is lower amongst these audiences (Cancer survival/Cancer Research UK).
It will also target friends and family members to ensure they are clear on the symptom and can encourage loved ones to contact their GP practice if they have had a cough lasting three weeks or more.
The campaign will run across England from 18 September to 22 October with adverts on TV, catch-up TV services, online video, radio, community press, paid social media and supported by PR and partnership activity. The activity follows and runs concurrently with the 'Reducing cancer barriers' campaign which was launched on 4 September and will run until 15 October.